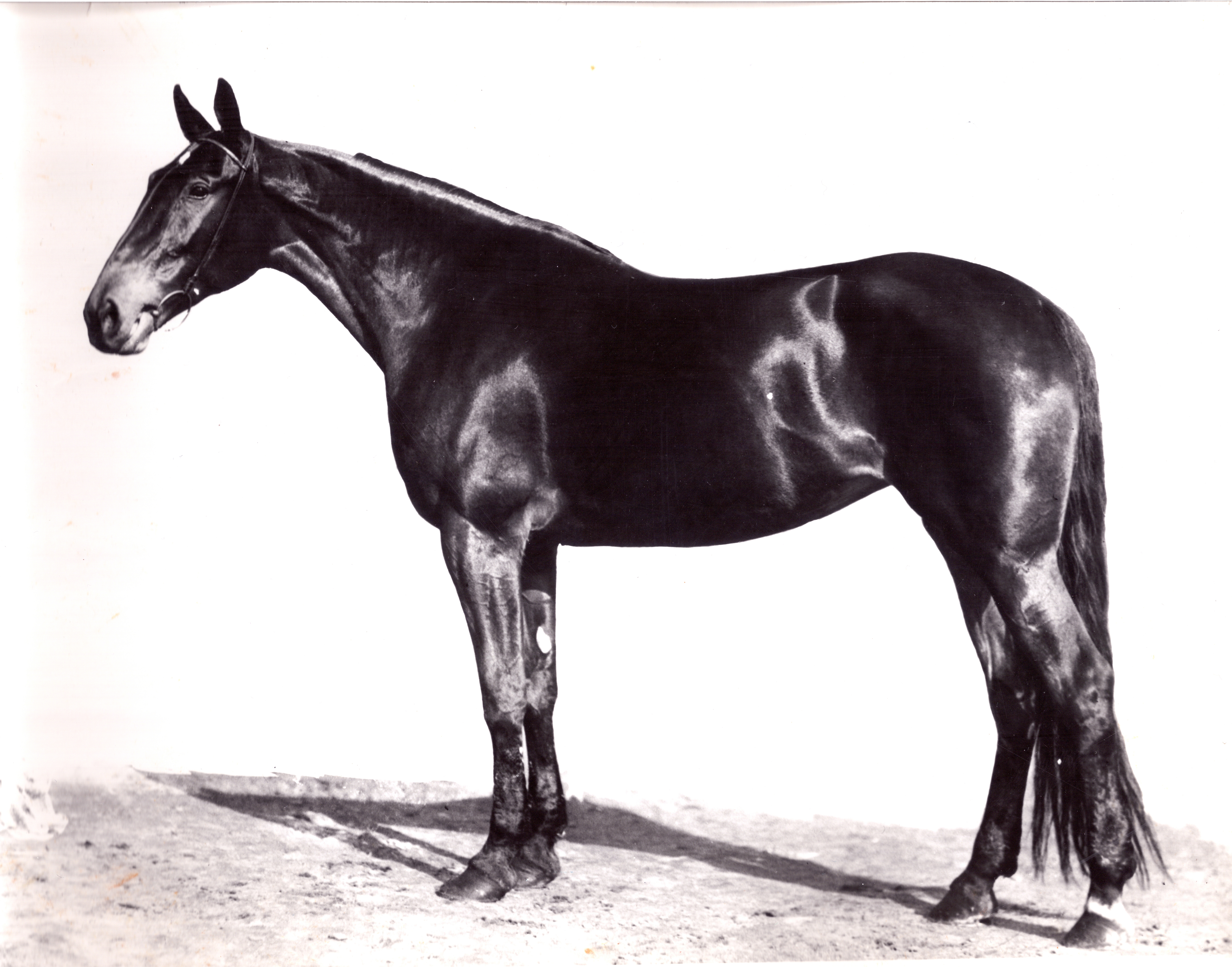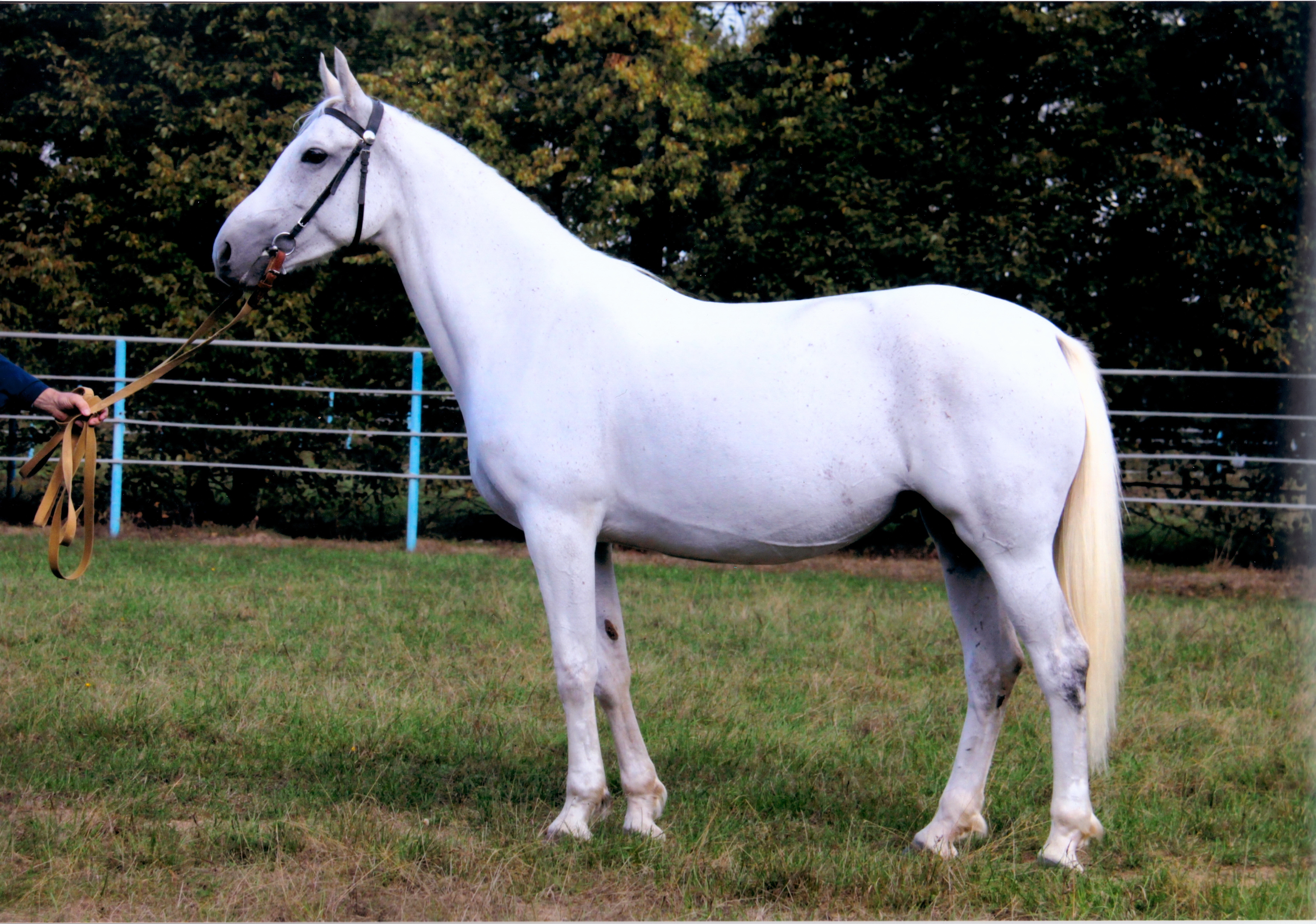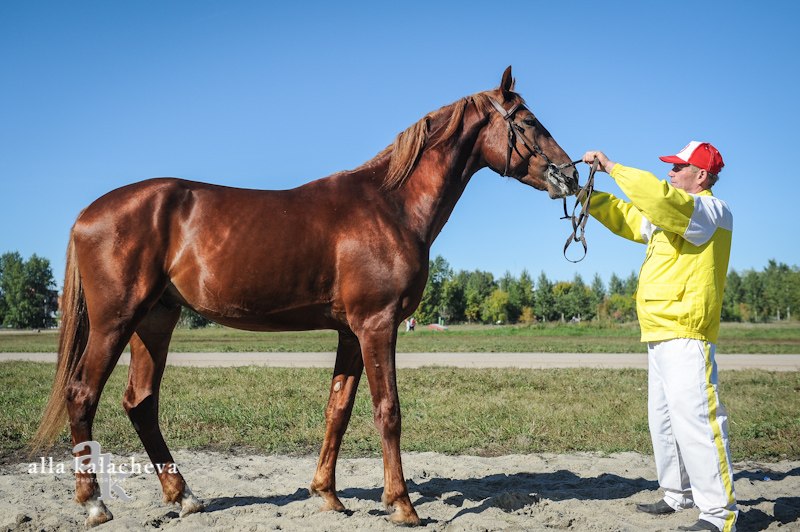 0468 KADETKA'S MARE FAMILY
Mare family of 0468 Kadetka 2:19.7; 4:35.1, bay, born in 1907 at Morozov Stud Farm
Kadetka's mare family is the largest at Moscow Stud Farm No.1 and has produced the greatest number of high-speed horses. This family has contributed greatly to Orlov Trotter breeding at various stud farms and remains one of the most common lines in the breed, shaping it as a whole.
Kadetka, the family's taproot mare, was born at Morozov Stud Farm. She was an excellent endurance rider, setting a better record in 3,200-m races than in 1,600-m races. She demonstrated the best speed at the age of five. She was not big, but with good depth and bone (156-183-20). She lived to the age of 28 and foaled two high-speed sons (Timur 2:12.3 and Koldun, 2:10.4) and five valuable daughters (Kaverza, never raced; Karta 2:19.4; Kvarta 2:19.6; Kayomka, 2:30.3; and Karamel). Kadetka's sire was the half-American Ludi Fert 4:45.6 by record-setter Byvaly 2:19.6, who was the first 4YO Orlov Trotter to run faster than 2:20.0. Kadetka's dam Koldunia (born in the stables of merchant Malyutin) was sired by Lel, a record-setter and a gold-standard stallion who competed head-to-head with American-bred trotters in the 1980's and beat them in the International Five-Round Prize Competition in St. Petersburg in 1981. Koldunia demonstrated good results at all distances. Kadetka's pedigree features many endurance riders and record-setters. The contribution of Malyutin's horses to this mare family doesn't include Letuchy's descendants, who belong to Govorushka's and Gichka's mare families.
The mares from Kadetka's family have been successfully bred to stallions from different lines, foaling champions and record-setters for several generations. Almost all of Kadetka's daughters and granddaughters foaled female offspring, who are of great value regardless of their records, height or any faults. Moscow Stud Farm No.1 has three groups of Kadetka's female offspring: Kuban's 2:13.2 line; Kamchatka's 2:10.5 line, and Krestnitsa's 2:22.3 line.