MOSCOW STUD FARM'S EQUESTRIAN SCHOOL
Moscow Stud Farm No. 1 operates a well-equipped youth equestrian school.
The school was established in 2002. President Vladimir Putin attended the opening ceremony and gave the school a wonderful gift – an Arabian stallion named Albatros.
Later, the school purchased several excellent sport horses, and the number of its students increased to 80.
Lessons at our school are conducted by experienced instructors who take an individual approach to each student. Students learn how to handle and care for horses, the basics of horseback riding and vaulting, and do general physical exercises. Our methodology allows young athletes to quickly master equestrian skills and encourages them to improve their abilities.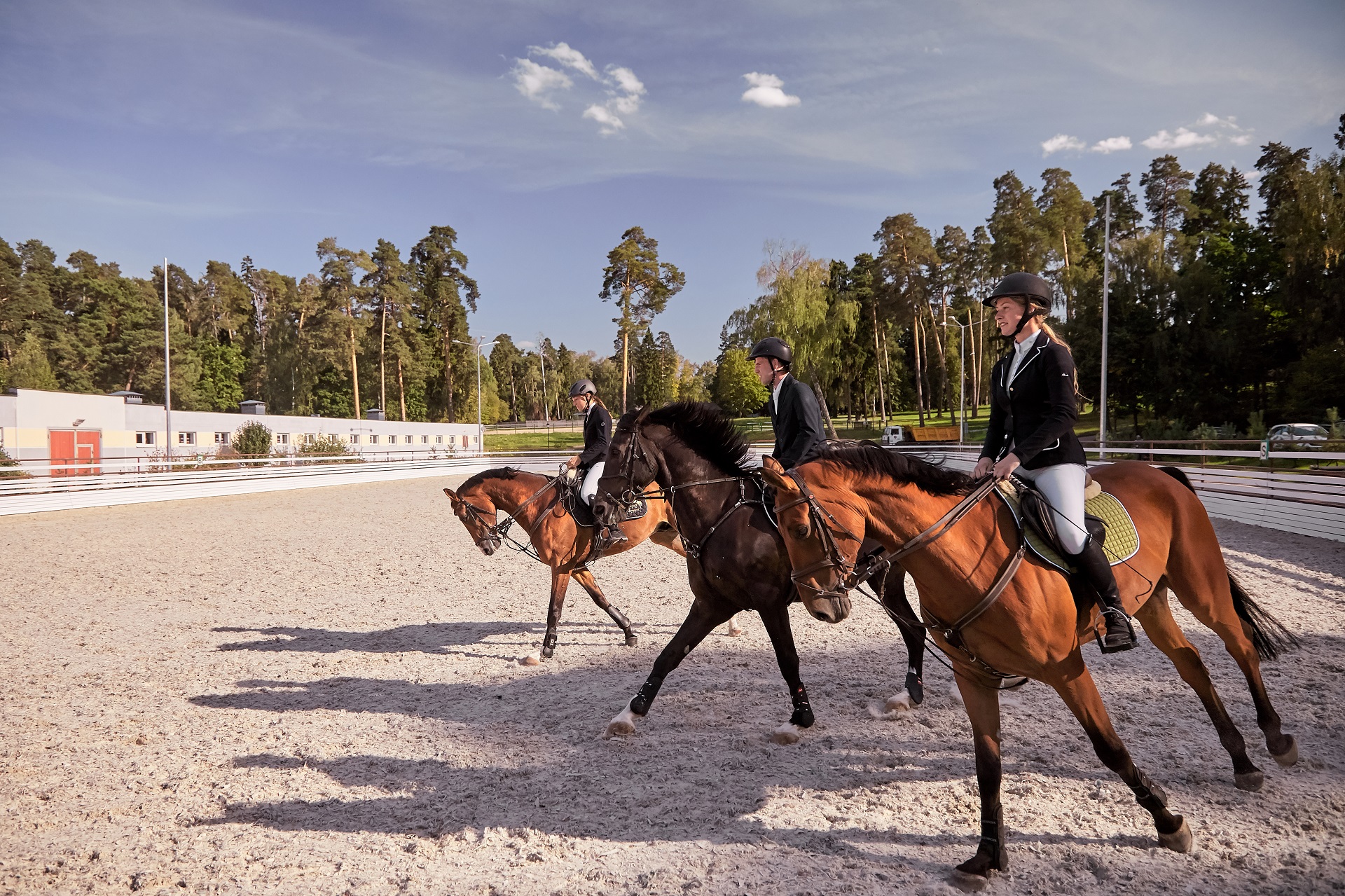 The Moscow Stud Farm's athletes and equestrian school students successfully compete at national and international competitions on a regular basis. Over the past five years, Moscow Stud Farm No. 1 and its school have trained four masters of sports. Since our students participate in competitions held under the rules of the International Federation for Equestrian Sports (FEI), our instructors use FEI standards in their lessons.

Twice a year, our school holds its own dressage and show jumping competitions for young athletes from Moscow and the surrounding region.
Our riding lessons are completely free of charge, and we provide students with all required apparel and gear. Every September, we form new basic training groups and transfer advanced students to more intensive training classes.