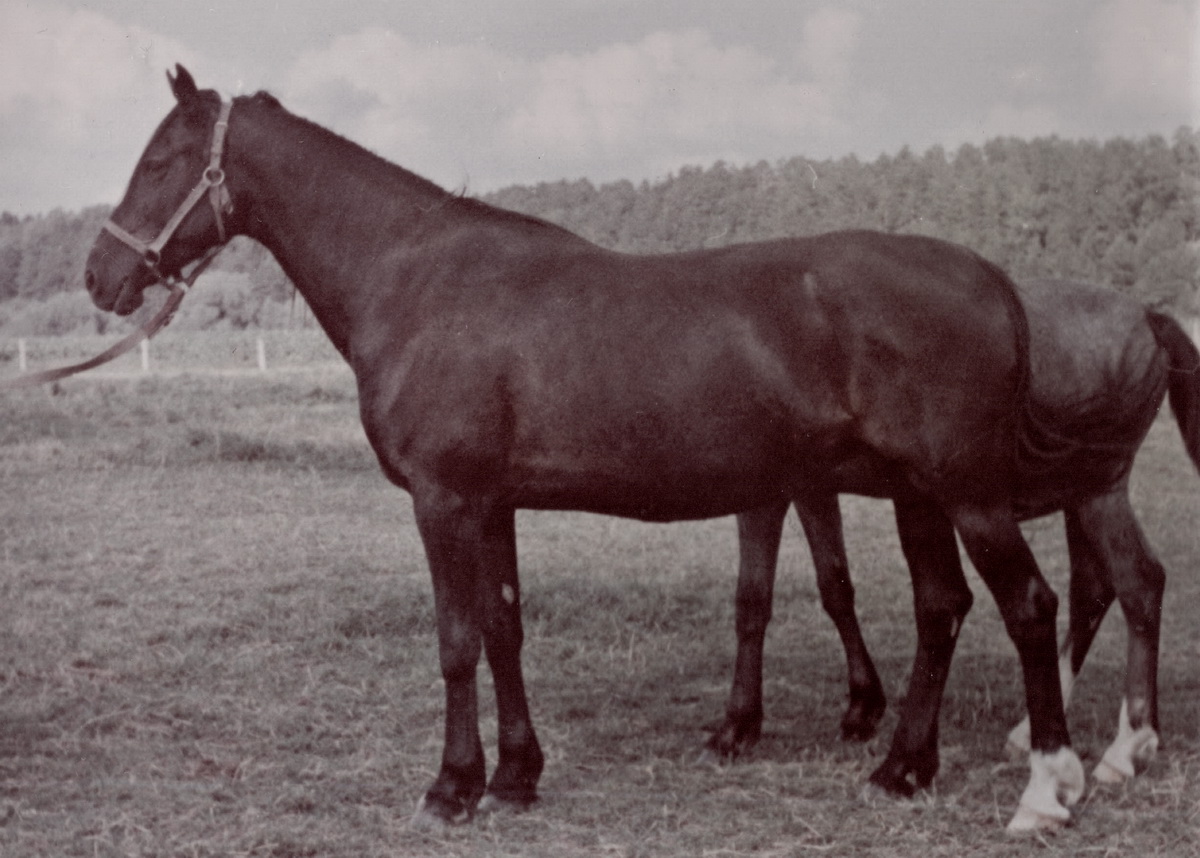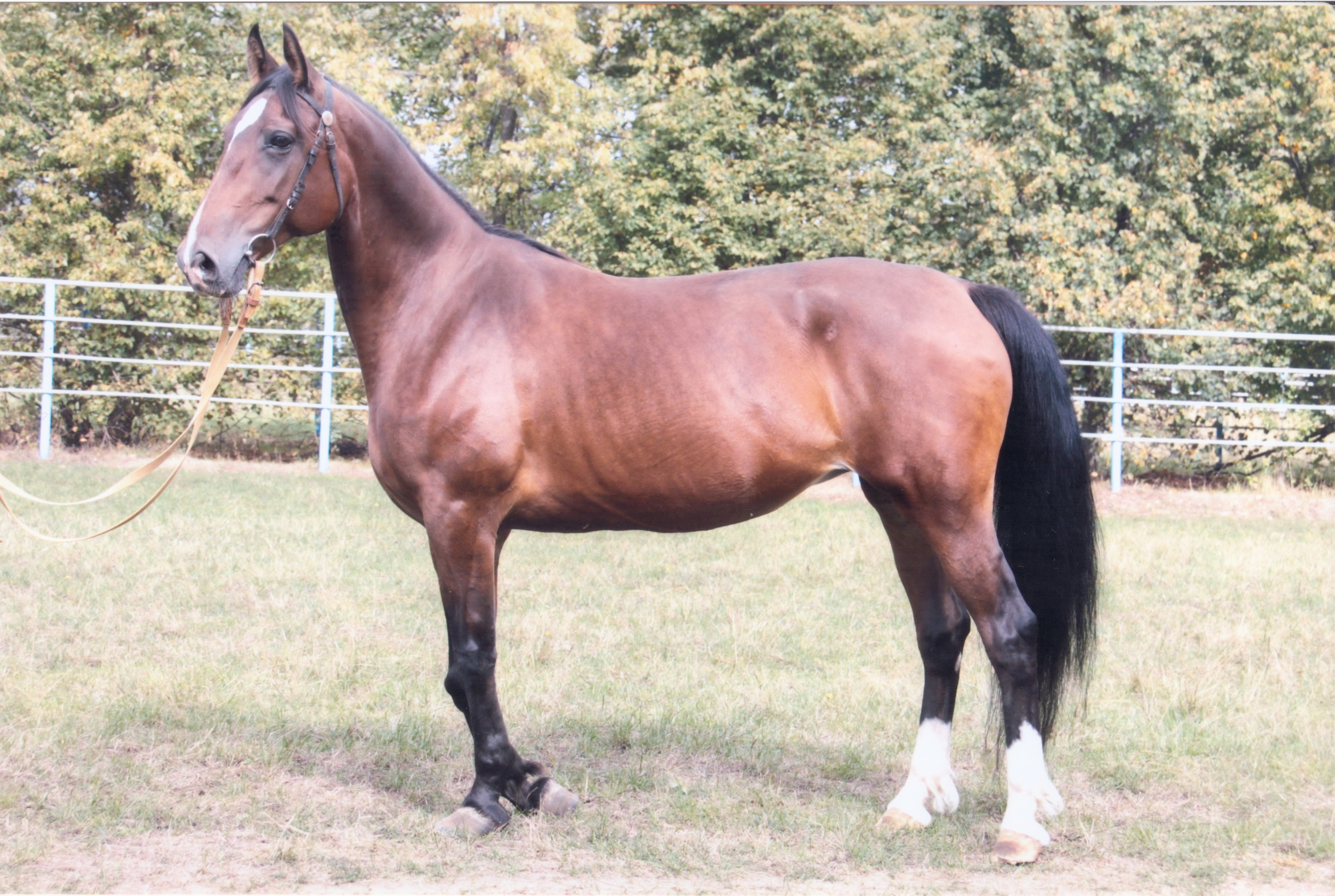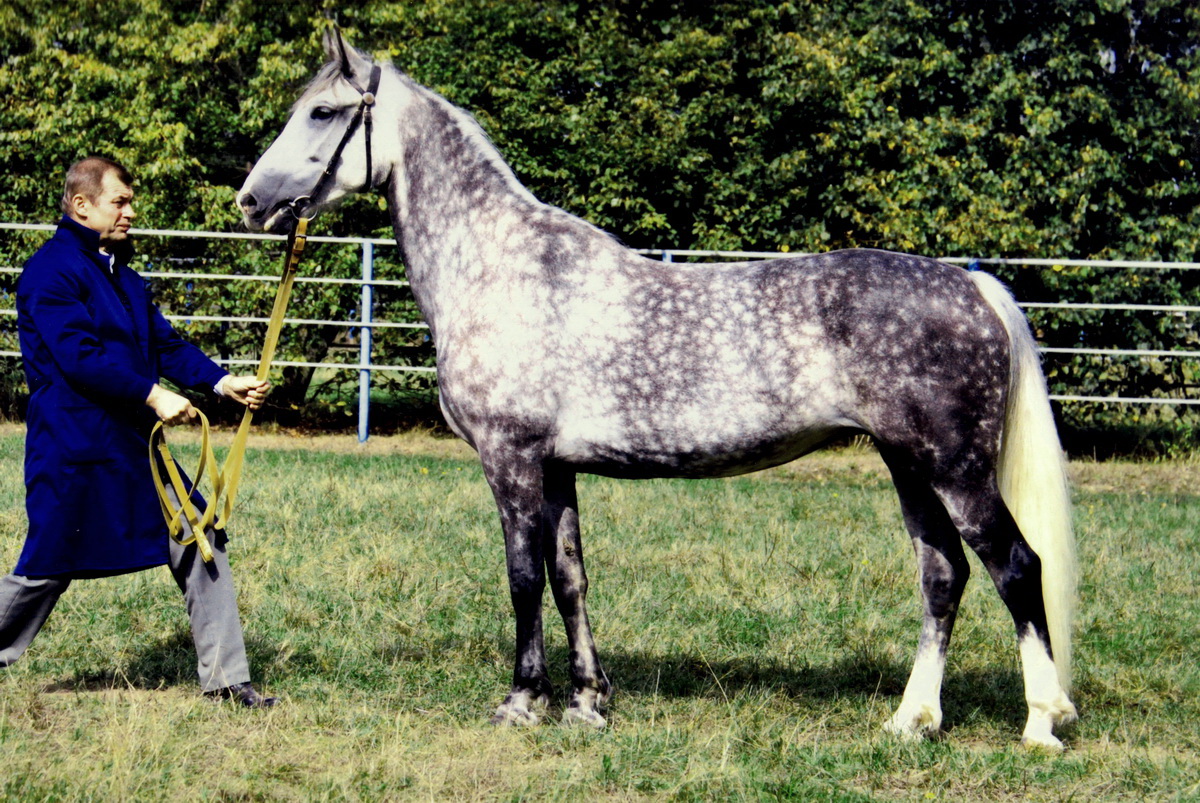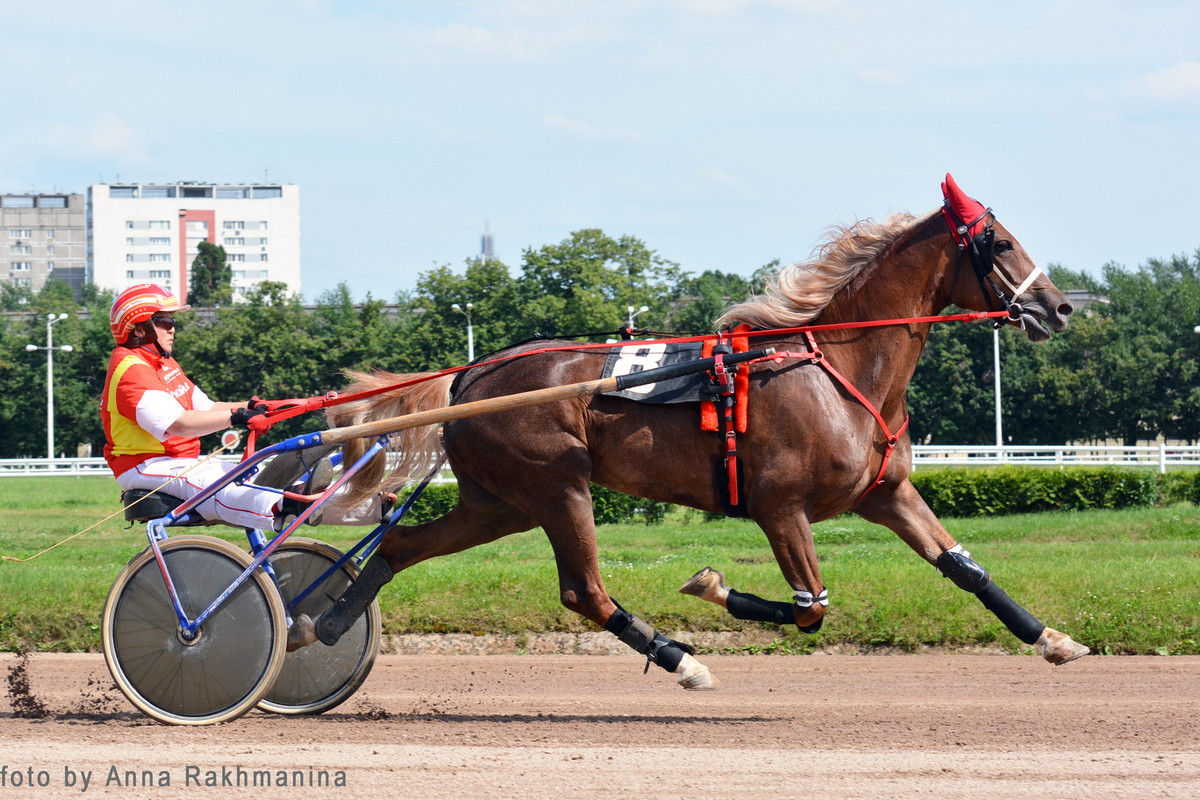 14139 KRESTNITSA'S FEMALE OFFSPRING
The female offspring of 14139 Krestnitsa 2:22.3 (Nokaut – Krotost), bay, 1966
Krestnitsa's female offspring make up the youngest and the most progressive line of Kadetka's mare family. Three of Krestnitsa's daughters stayed at our Stud Farm – Kopirka 2:09.6 (by Pion), bay, 1974, Krep 2:10.8 (by Pion), grey, 1977, and Kozhura 2:17.0 (by Zhar), grey, 1974. Krep and Kozhura turned out to be remarkable dams for the Stud Farm.
Krep 2:10.8 was bred to stallion Vybor 2:06.5 and foaled three traditional prize-winning and record-setting mares in a row – Kaverza 2:08.8 in 1983, Kvota 2:09.8, who became the Ukrainian 2YO record-setter in 1984, and Kvinta 2:08.2; 3:10.3; 4:21.5, who became a two-time national record-setter, in 1985. Kaverza's daughter Kartinka 3:2:17.1 (by Papirus), grey, 1999, foaled grey Kupletistka 2:10.3 (by Kuplet) in 2009. Kupletistka became Russia's national record-setter among 2YO.
In 1993, Krep foaled the grey stallion Klavikord 2:07.2 (by Vybor), who was fast, strong, and did great at long distances. All of Krep's foals were inbred 4x3 to Kvadrat.
In 1995, the last year of her life, Krep foaled the grey mare Kapriznaya, who set a 3YO record at Tver Hippodrome (2:05.0). Kapriznaya's sire was Poklon (2:05.0) from Perm Stud Farm. This sire choice was not accidental: given the successful inbreeding to Kvadrat, in Poklon's case the inbreeding was 5x5 to Proliv (Kvadrat's sire). It was a miracle! Bred to different stallions, Kapriznaya consistently foaled traditional prizewinners – Kovboyka 2:09.1 (by Kovboy), 2001; Kair 2:07.3 (by Kovboy), 2005; Kurazh 2:08.0 (by Zharky), 2008; Kubanets 2:08.3 (by Biatlon), 2011; and Karambola 2:08.9 (by Beresklet), 2013.
Even in the third generation, Krestnitsa's female offspring foal remarkable horses. The mare Kovboyka has already foaled four horses of the speed class of 2:10 and faster, including two foals who made it to the speed class of 2:05:
- Kriket 2:01.1; 3:06.9; 4:15.5, light bay stallion, 2009, two-time Pion Prize winner and holder of many other traditional prizes
- Kavychka 2:2:08.7 (n. r.); 3:2:04.8; 3:11.2 (n. r.); 4:2:03.7; 3:09.3 (n. r.), chestnut mare with some white, born in mid-2012, winner of the Bars Prize and 13 traditional prizes.
Krestnitsa's third daughter Kozhura 2:17.0 foaled the mare Kashira 2:08 (by Pion). Kashira's granddaughter Iva 2:14.6 (Lilovy – Kunitsa), foaled five stallions at Lozovaya Stud Farm in Ukraine who made it to the speed class of 2:10 and faster, including three foals who made it to the speed class of 2:05. Imperator 2:02.6, Ibragim 2:05.6, and Import 2:07.6 became Kiev Bars Prize winners, Ikhtiandr 2:04.6 won the Pion Prize in Kiev, and Imperial 2:03.1 won the Bars Prize in Moscow. At Moscow Stud Farm No.1, Imperator sired two Russian national record-setters – mares Gilza 2:02.6 and Belizna 2:02.4; 3:11.1, who won the Bars Prize at the Central Moscow Hippodrome.