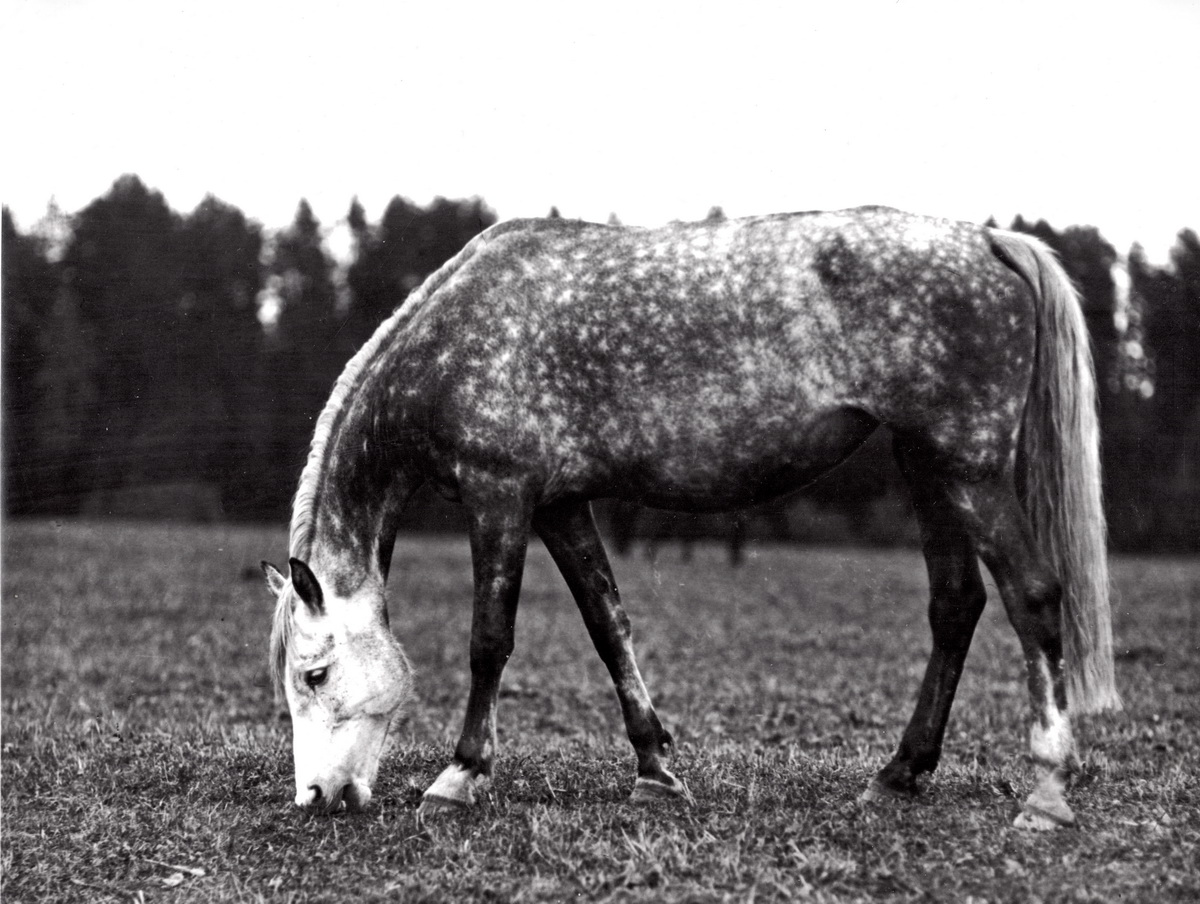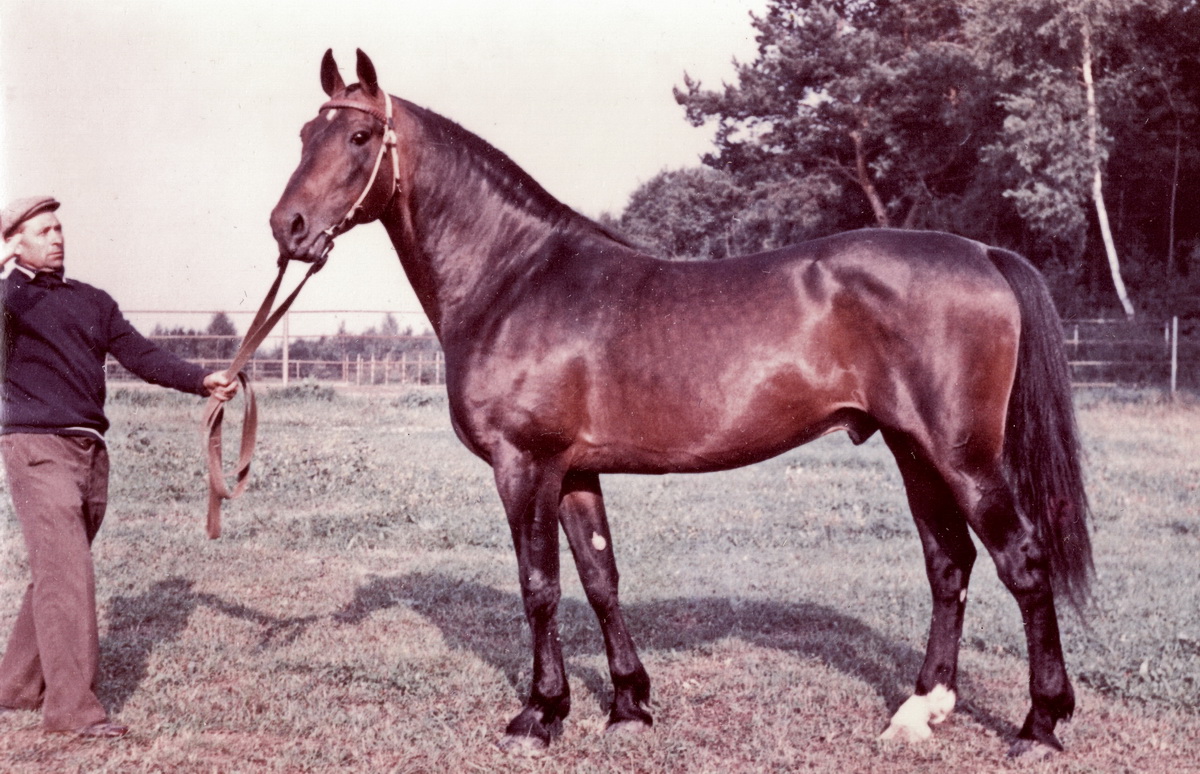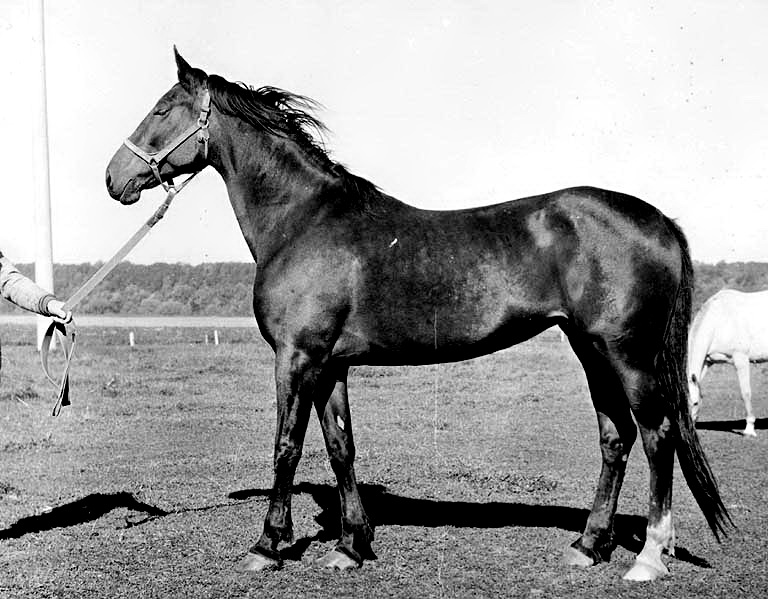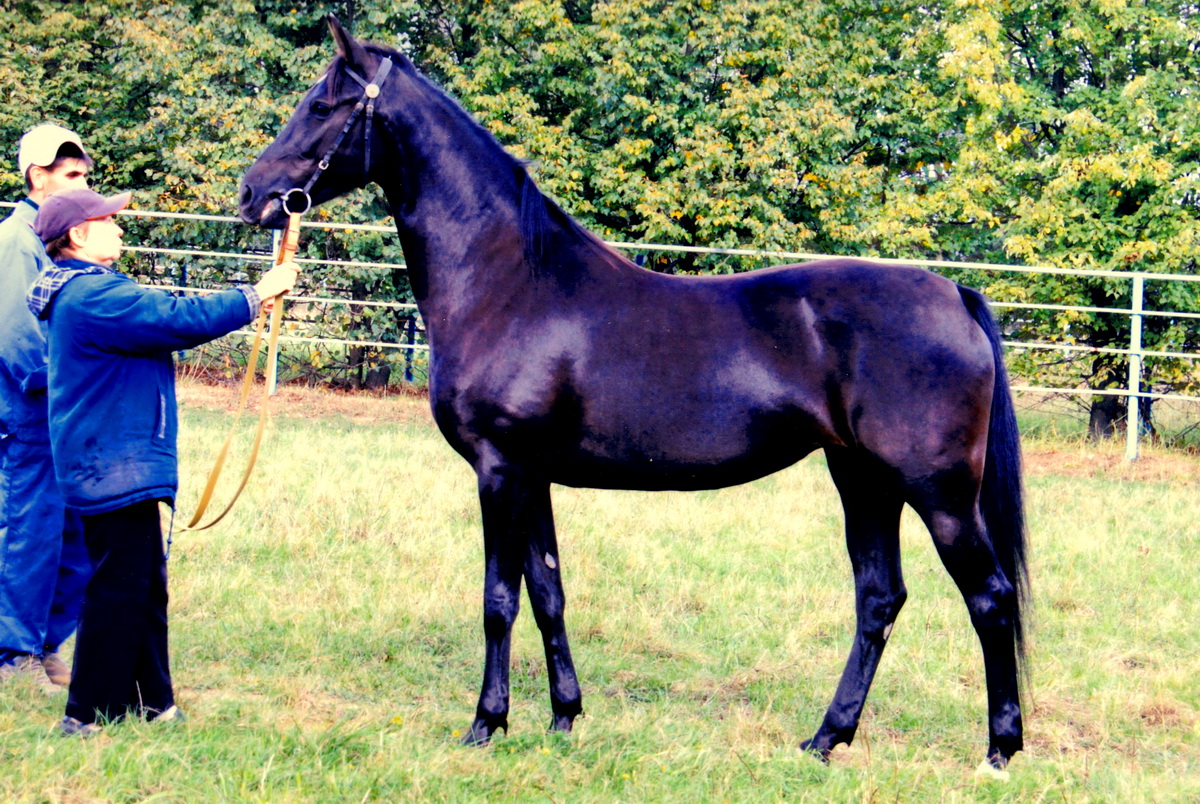 410 KALERIA'S MARE FAMILY
The mare family of 410 Kaleria 2:28.1 (Kursk – Kasatka), grey, 1921
Our Stud Farm has only three mares from this family: Bronnitsa 2:2:37.6 (by Pobornik), black, 2005; Basnya 2:2:40.6 (by Smak), grey, 2012; and Bezzabotnaya (by Beresklet), black, 2013. These mares only just started producing offspring at the Stud Farm, but this family has been one of the highest-performing.
The following brothers were born in this family: chestnut Bokal 2:06.6; Buket 2:03.2, called "Iron"; the grey stallion Potok 2:08, who was sold to Sweden and became a high-performing sire. The bay mare Balovnitsa 2:11.5, a gift for the President of Finland, foaled Finland's record-setter Tamara 2:07.7 (by Kvadrat). The bay Kosynka 2.18,4 (by Nokaut) was the dam to Kosyak 2:07.9, bay, 1973; Kipen 2:06.2, grey, 1974; Kaponir 2:09.8, bay, 1982; and Kompleks 2:05.7; 3:11.8; 4:26.6 (by Pion), grey, 1986. Kompleks won traditional prizes at the Moscow Hippodrome and was subsequently sold to Switzerland, where he was a success at winter races.
Bretan 2:07.8; 3:3; 18.6, black mare, 1984, was a national record-setter.
The stallions Klad 2:11.5, Krayniy 2:08.1, Karabin 2:08.0, Brus 2:06.5, Buket 2:03.2, Bokal 2:06.6, and Boyar 2:06.3 were sires at Chesma, Moscow, Khrenovskoy and other stud farms.
Over 50 horses from this family made it to the speed class of 2:10 and faster.