2010 AUTUMN AUCTION
16.08.2010
2010 AUTUMN AUCTION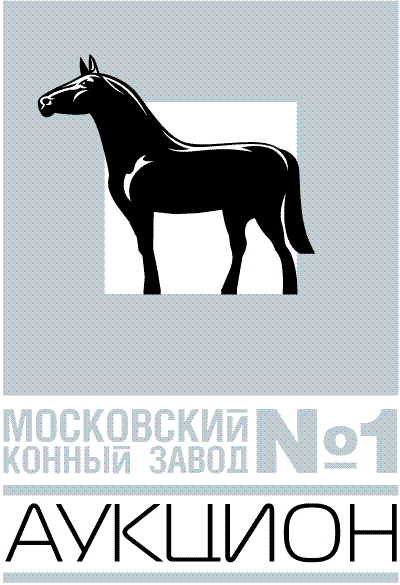 2010 AUTUMN AUCTION
September 30, 4 pm – Dressage
October 1, 4 pm – AUCTION
The traditional autumn auction at Moscow Stud Farm No. 1 is scheduled for October 1, 2010 and will feature trotting breeds.
The auction will offer young stock foaled in 2009 from seasoned racetrack fighters, stallions who have demonstrated their stamina, high spirit and will to win at racetracks in Russia and Ukraine:

KOLOKOL (Kipr – Kabala) 2:2.16,4; 3:2.09,2; 4:2.08,4, chestnut, 2002; 2005 best Orlov trotter, 2008 all-round champion of the breed at the Ramenskoye Hippodrome; winner of the Introductory Orlov Prize and Ulov Prize, Winter Orlov Prize for 3-year-olds and Great Triennial Orlov Prize and Kipr Prize.
KANIUK (Kovboy – Kameya) 2.05,6; 3.18,7, grey, 2001; two-time champion of the National Orlov Trotter Festival and holder of the Russian Gem title; winner of the Russian Troika Championship in Small and Great Cup programme. Winner and awardee of 16 national traditional prizes at the Central Moscow Hippodrome, including the Bars, Otklik, Kipr and Winter Distance prizes; second-place winner of the Kuleshov Prize; between two and four years of age he made 56 starts resulting in 28 first places, 17 second places, 5 third places, 3 fourth places, 1 fifth place and 2 non-wins; 1st and 2nd grade certificates by type and conformation in 2003, 2004, 2005 and 2006 at the Central Moscow Hippodrome.
KLIENT (Namestnik – Klipsa) 2.04,5; 3.11,0; 4.23,6, bay, 1993; holder of 43 traditional awards and winner of 25 prizes, including the Bars Prize at the Ramenskoye Hippodrome, two-time winner of the Pion Pirze at the Central Moscow Hippodrome and Ramenskoye Hippodrome.
KUPLET (Uklon – Kalka) 2.03,7; 3.09,1; 4.24,4, bay, 2003; record winner at the Hippodrome de Vincennes, winner and awardee of 25 traditional prizes, including first Autumn Orlov prize and Supreme Council of Ukraine prize in Kiev, Kvadrat Prize, Marshal Rokossovsky Prize, Russian Institute for Horse Breeding (VNIIK) Prize and Spring Orlov Prize in Moscow; champion of the Russian Winter Prize.
SHALUN (Shater – Algebra) 2.03,8; 3.12,6; 4.23,0, grey, 1999; winner and awardee of 24 traditional prizes, including the first Ippik Prize, the second Bars Prize and the third Great Triennial Orlov Prize and the Prize in memory of Alexei Orlov.
MEADOWBRANCH LOU (Super Bowl – Joyful Crown) 1.11,2, bay, 1994, excellent world-class racing stallion. 56:17-10-10; EUR 510,790 in winnings. Racing under the best U.S. driver John Campbell and winning $342,997 in speed at 2 years of age with a time of 1.57,2 (1.13,0) demonstrates his high sport class and his impact on the breed. Meadowbranch Lou is the prize winner of the International Stallion Stake, the Walnut Hall Cup, the Old Oaken Bucket, Rommechansen and Killerin Eliitii.
The auction will also showcase older horses of racing breeds, including mares from Melnikov stud farm. Famous stud farms such as Khrenovskoy, Chesmensky, Tersky, Stavropol and Lokotskoy stud have historically presented their horses for sale at Moscow Stud Farm No. 1 auctions. For the first time in many years, horses from Moscow Stud Farm No. 1 were sold in the U.S., Canada, Finland, Lithuania and Latvia.
Moscow Stud Farm No. 1 is a leading Russian breeder of Orlov trotters. It has bred many first-class winners of traditional prizes and champions who bring new prizes to the stud farm's collection.
Auctions are held at the Moscow Stud Farm No. 1 riding hall (Gorki-10 settlement, Odintsovo district, Moscow region, Russia).
Phone: +7 916 126 42 43 auction@mkz1.ru