Moscow Stud Farm No. 1 Host Competition for its Cup on May 21-23, 2009
23.05.2009
Moscow Stud Farm No. 1 Host Competition for its Cup on May 21-23, 2009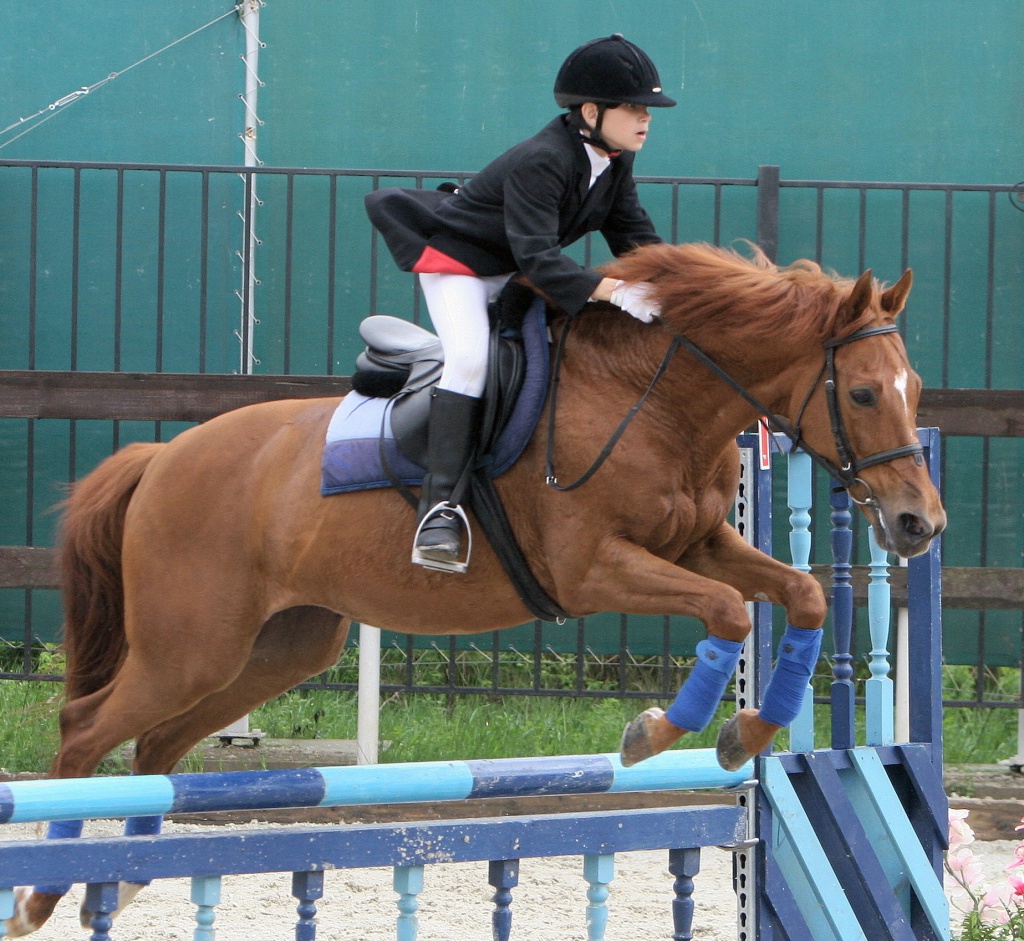 On May 21-23, before the spring auction, Moscow Stud Farm No. 1 hosted the jumping and dressage competition for its Cup. Both professionals and amateur sportsmen participated in the competition.
Yury Prokhorov, Director General of Moscow Stud Farm No.1, spoke of the remarkable features of this competition and the major differences from all the previous events. "The main difference is the fact that this competition becomes traditional. Until recently, this competition used to be included in the Federation schedule at the very last moment. This time though, it was made part of the calendar schedule of the Russian Equestrian Federation in advance," he said.
Masters of sport of international class participated in this competition. "Such leaders of the Russian equestrian sport as Vladimir Tuganov, Mikhail Shemshelev, Dmitry Berestov and other prominent sportsmen came to this competition," noted Yury Prokhorov.
Thirdly, Director General of Moscow Stud Farm No. 1 mentioned that many more horses foaled at Moscow Stud Farm No. 1 participated in this competition. Moreover, some of these horses will be sold at the nearest spring auction. "All prospective buyers and people interested in horses could look at these animals not only in the riding hall but in action, in the jumping field, and see what they are likely to be doing in the future," he added.
COMPETITION RESULTS
May 21 - Dressage
Preliminary Prize - children, credit for amateur sportsmen
| | | | | | |
| --- | --- | --- | --- | --- | --- |
| Position | Name | Horse's Name | Team | Total Points | Total, % |
| 1 | Irina SADKOVA | PIKADOR-00 | Russky Almaz Equestrian Club | 461 | 66.812 |
| 2 | Elizaveta PONOMAREVA | WOLFERT ONE-00 | Private Owner | 455 | 65.942 |
| 3 | Diana LEBEDEVA | GRINDEKS-97 | Acron | 451 | 65.362 |
Preliminary Prize - children, 4-6 year-old horses
| | | | | | |
| --- | --- | --- | --- | --- | --- |
| Position | Name | Horse's Name | Team | Total Points | Total, % |
| 1 | Marina VOROBYEVA | DE KONDE-04 | Pradar Grand International Equestrian Club | 478 | 69.275 |
| 2 | Galina KRASILTSEVA | GROTESK-03 | Region Horse Riding School | 459 | 66.522 |
| 3 | Ekaterina GARBAR | ROM-BOY-05 | Alexander Equestrian Club | 449 | 65.072 |
Preliminary Prize - youth, qualification for the Small Prize
| | | | | | |
| --- | --- | --- | --- | --- | --- |
| Qualification | Name | Horse's Name | Team | Total Points | Total, % |
| Q | Maria GORBACHEVA | VIKING-00 | Russky Almaz Equestrian Club | 673 | 62.315 |
| Q | Elena PERSHINA | BARD-03 | Private Owner | 661 | 61.204 |
| Q | Anna IVANOVA | KHERUVIM-01 | Novy Vek Equestrian Club | 661 | 61.204 |
May 22 - Dressage Small Prize
| | | | | | |
| --- | --- | --- | --- | --- | --- |
| Position | Name | Horse's Name | Team | Total Points | Total, % |
| 1 | Maria SHUVALOVA | GLIDION -DIANA-99 | Private Owner | 745 | 65.351 |
| 2 | Anastasia KORZININA | PADISHAKH-96 | Yanson Farm | 718 | 62.982 |
| 3 | Sergey IVANOV | ZHELANNY-00 | Novy Vek Equestrian Club | 714 | 62.632 |
May 23 - Jumping Competition Route No. 1 - 140 cm
Position
Name
Horse's Name
Team
Result
Route
Jump-Off
Penalty Points
Time
Penalty Points
Time
1
Vladimir TUGANOV
MATS AP DU PLESSIS-00
Republic of North Ossetia-Alania
0
0
29.10
2
Vladimir TUGANOV
LARON-98
Republic of North Ossetia-Alania
0
4
31.00
3
Anatoly SHISHKOV
VAN GOGH-99
Acron
0
4
38.28
Route No. 2 - 125 cm
Position
Name
Horse's Name
Team
Result
Route
Jump-Off
Penalty Points
Time
Penalty Points
Time
1
Mikhail SHEMSHELEV
ARMANI-02
Private Owner
0
0
29.90
2
Tatyana GURA
KILIMANJARO-03
Private Owner
0
0
35.90
3
Natalia KOROBOVA
ZAGAR-98
Private Owner
0
4
30.70
Route No. 3 - 110 cm, credit for amateur sportsmen
Position
Name
Horse's Name
Team
Result
Route
Jump-Off
Penalty Points
Time
Penalty Points
Time
1
Pavel KHURCHAK
APOLLON
Acron
0
0
24.20
2
Svetlana FAYZULINA
ZAPROS-98
Acron
0
0
26.10
3
Nadezhda MAROCHKO
PAULINO-98
Khanty-Mansiysk Autonomous Okrug-Ugra
0
0
28.10