Fall Auction
01.10.2009
Fall Auction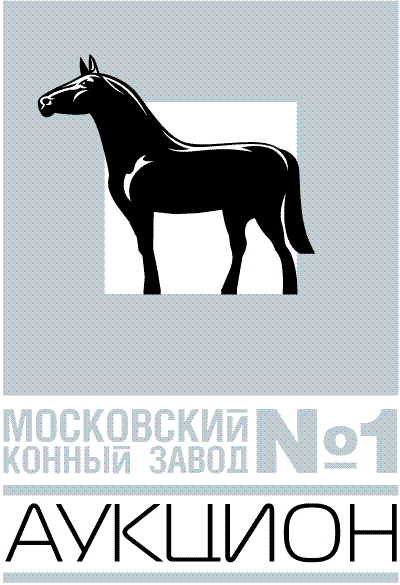 October 1, 4.00 pm – dressage
October 2, 4.00 pm – auction
Moscow Stud Farm No.1 holds annual auctions of stud horses, and the fall auction traditionally shows trotters.
A leading Russian breeder of Orlov trotters, Moscow Stud Farm No.1 has produced many high-class horses that have gone on to win traditional prizes and set records. Every year the stud's list of prizes is filled out with new awards won by its horses.
The fall lots include youngsters sired in the Moscow Stud Farm in 2008 by:
Zharkiy 2.04.6; 3.12.0; 4.26.7, bay, foaled in 1993, expert evaluation of 4.0, winner and holder of numerous traditional prizes at Central Moscow, Barnaul and Novosibirsk hippodromes;
Kolokol 2:2.16.4; 3:2.09.2; 4:2.08.4, chestnut, foaled in 2002, expert evaluation of 4.0, the best 2005 Orlov trotter, winner of the Vstupitelny Biennial Orlov Prize, the Ulov Biennial Orlov Prize, the Winter Triennial Orlov Prize and the Grand Triennial Orlov Prize;
Feyerverk 2.05.5; 3.11.1; 4.34.1, bay, foaled in 1999, winner and holder of 7 traditional Ramenskoe hippodrome prizes;
Interes 2.06.0; 3.18.6; 4.316, dark bay, foaled in 1985, received a III degree certificate for breed type and exterior in 2000 in Kurgan. Repeated winner of traditional prizes, including the Otklik Prize, the Hero-city Kiev Prize, the Russian Winter Prize, the Autumn Prize, the Pion Prize and the Summer Orlov Prize;
Meadowbranch Lou 1.11.2, bay, foaled in 1994, stallion of the highest racing class, participant of the Standardbred Golden Cross;
Speed Squared 1.57.0, dark bay, foaled in 1986, one of the best Standardbred stallions in Russia.
Lots also include perfectly matched Orlov trotter paired teams and older horses bred both at Moscow Stud Farm No.1 and brought in from other leading Russian studs. The Moscow Stud Farm's auctions have featured horses from such famous studs as the Khrenovskoy, Chesmensky and Lokotskoy studs.
The auction will be held in the riding hall of JSC Moscow Stud Farm No. 1 at: Gorki-10 settlement, Odintsovo district, Moscow region.
For enquiries please call: +7 (916) 126-42-43; auction@mkz1.ru, www.mkz1.ru